Most people have one in their bathroom: a medicine cabinet. While these are a useful storage area for medicine, cosmetics, and other personal grooming must-haves, this area of the bathroom doesn't get frequent attention. However, it's actually easy to spruce up this section of your bathroom and make it more than your run-of-the-mill storage space. Below are some tips and tricks for easily doing so to get the most out of this space.
1. Clean
We all accumulate items in our medicine cabinets that we probably don't need anymore. Start by taking everything out and organizing it into categories. Also throw out anything that's expired or that simply goes unused to declutter. Once everything is out, use a glass cleaner to wipe down the insides to rid the space of fingerprints, dust, and stains.
2. Make it More Functional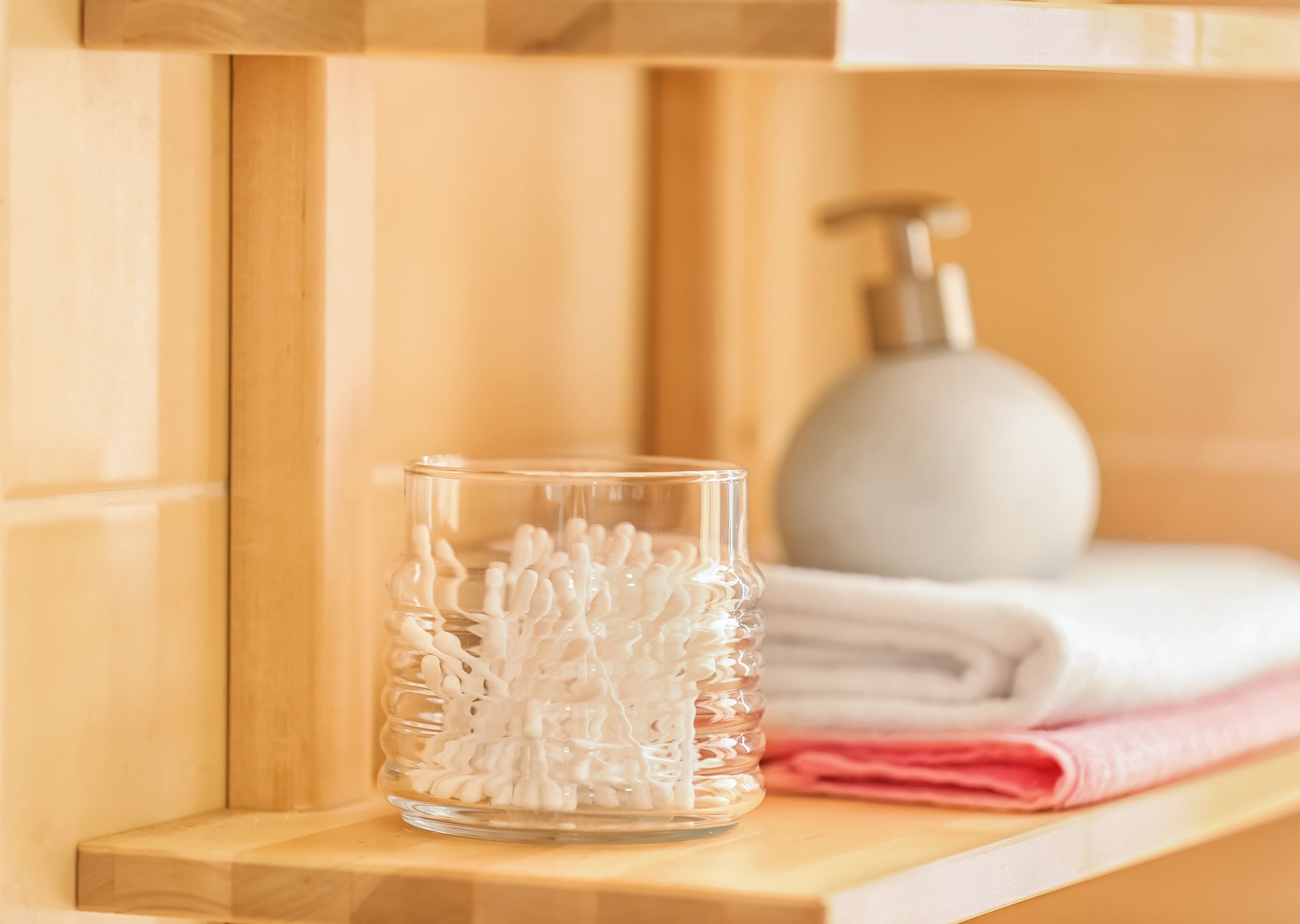 Once your cabinet is squeaky clean, you may want to make some small changes to increase the functionality of your medicine cabinet. Consider adding a strip of magnet to the inside of the door to quickly and easily gather stray bobby pins all in one place. You may even want to make the entire inside of the door magnetic and then affix magnets to the back of cosmetics to be able to store them there easily. Also consider adding small mason jars to the inside of the cabinet to hold items in an organized manner.
3. Take the Door Off
The first idea to give your medicine cabinet a makeover is to completely remove the door. This may seem like a strange thing to do, but doing so completely opens up the space and also holds you accountable for keeping it well organized. You can then glam up the inside by organizing items in large glass jars with lids and including nicely folded washcloths as well as a small succulent plant to really give the space some character and flair.
4. Line the Cabinet with Pretty Paper
Why not add a pop of color to the inside of your medicine cabinet by lining its inside with colorful craft paper. You can line the shelves or the back of the door and cabinet with the paper of your choosing, giving your cabinet a bright and cheery feeling each time you open it.
---
Read more: https://www.doityourself.com/stry/tips-to-revamp-your-medicine-cabinet